Should I become a nurse?
Nursing is an extraordinary profession—some even say it is a calling. Nurses are skilled professionals who help people maintain their health or get them back on the road to wellness after an injury or illness. If you are asking yourself, "Should I become a nurse?" this article can give insight into why you might choose the role.
When you consider becoming a nurse, think about what is motivating you to make that career choice. Is your current career not as satisfying as you hoped it would be? Or maybe you feel ready to expand your knowledge and develop a broader set of skills. Some people are drawn to nursing because they have had meaningful experiences with nurses and want to pay forward the care they or their loved ones received. Or, you may feel a strong sense of responsibility to help others when they are vulnerable.
All of these are valid reasons to join the nursing profession. But let's look more closely at the fundamentals of becoming a registered nurse (RN).
Why you should become a nurse: More nurses are needed.
Many healthcare experts are concerned about a looming shortage of nurses throughout the nation. One reason for the shortage is the growing population of older Americans who will require chronic and acute care. Several factors, such as COVID-19, a mature nursing workforce, and an aging population, have converged in recent years to create a high demand for RNs. 
The population cohort known as baby boomers (people born between 1946 and 1964) are in their 60s, 70s, and 80s and living longer than their parents' generation. Even though fewer boomers smoke or use tobacco compared to the previous generation, they have greater rates of obesity, which is associated with specific acute and chronic health problems, such as diabetes and cardiovascular disease. Estimates from the National Council on Aging say that roughly 85% of older adults have one chronic disease, and 60% live with two or more chronic conditions.
The generation group known as millennials (those born between 1981 and 1996) became the largest population group in 2019 when they surpassed boomers. As a group, they also have many chronic health concerns. A Blue Cross Blue Shield study showed that many millennials have not sought "preventive care and it's not only having an effect on their immediate health but will significantly impact their long-term health as well." According to a CNBC-Harris Poll, 44% of older millennials (born between 1981 and 1988) have already been diagnosed with one or more chronic conditions that will affect their quality of life and longevity. They, too, will need quality nursing care to manage their health issues.
Many RNs have retired or are approaching retirement age. Experts are concerned that the number of nurses retiring is rising faster than new students can replace them. 
So, with nurse employment numbers trending down and the patient population rising, healthcare workforce experts predict that more than 1 million new nurses are needed to avoid a severe nursing shortage.
Why you should become a nurse: Nursing is a good career choice.
Because you are motivated by your concern and desire to care for others, you are looking for a profession that allows you to exercise that care. The good news is that job opportunities for nurses are opening across the country. The U.S. Bureau of Labor Statistics (BLS) expects the total number of registered nursing positions to increase 6% by 2031, adding about 203,200 RN jobs per year. That will increase the number of RN positions in the U.S. from just over 3.1 million to about 3.33 million. In addition, the BLS shows a national median salary for RNs to be $77,600 as of May 2021. 
Image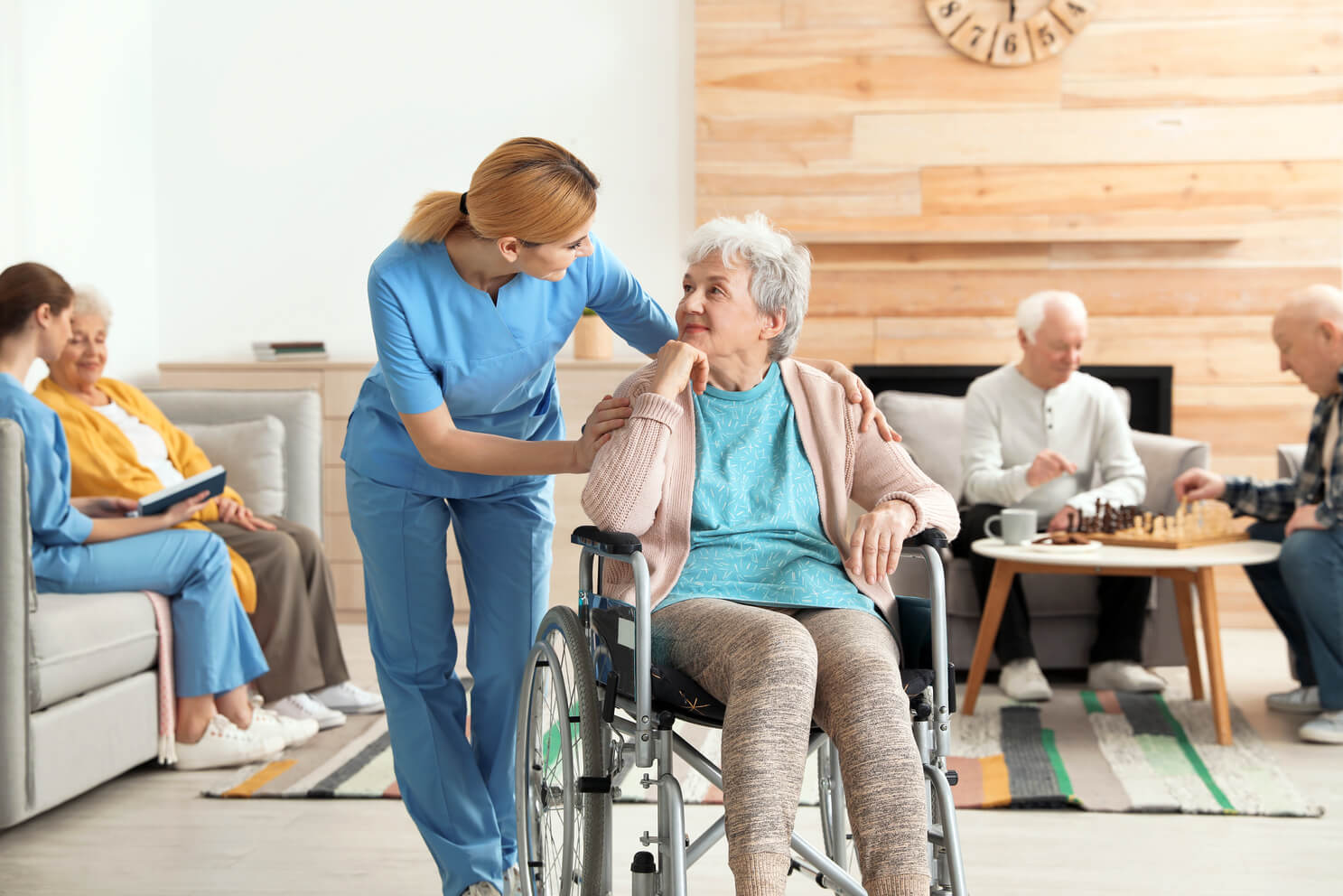 Nurses work in many different settings and roles.
Most nurses work in a clinical setting. Nurses who work at the bedside can do so in a variety of places, including: 
Hospitals
Clinics and physician offices
Correctional facilities
Home health care and virtual care
Military bases
Outpatient care centers (such as dialysis, infusion, or ambulatory surgery centers)
Schools and community centers
Skilled nursing or residential care facilities
Workplace nursing
You may find that working in a community setting, such as a school or community health center or as a home health care nurse suits you best. If you prefer the energy of a busy interdisciplinary team or working in a particular acute care specialty, such as oncology or cardiology, a hospital setting might be more fulfilling. Or, if you see yourself working closely with patients and a specialized small team , you might be best suited to working in a surgery center or long-term care facility. 
There is a wide variety of nonclinical positions for RNs. Registered nurses also fill roles away from the bedside. They can serve as educators, administrators, consultants, writers, nurse navigators, or informatics data specialists, among other roles.
How to become a nurse: An ABSN program prepares you for a new career.
One of the best ways to begin a new career path is through an accelerated Bachelor of Science in Nursing (ABSN) program. This program is accelerated because students who already have a bachelor's degree in another field can earn a second bachelor's in less time than in a traditional program. Because students have usually completed all the general education requirements in their first bachelor's, they can concentrate all their coursework on nursing science and clinical skills. 
How to become a nurse: Why is a bachelor's in nursing important?
In the United States, nurse candidates can be licensed as registered nurses with a two-year associate degree (ADN). But many employers now prefer RNs who have a bachelor's degree—with just over 41% of hospitals requiring a BSN and 82.4% of employers strongly preferring the degree, according to the American Association of Colleges of Nursing (AACN). The AACN conducted a survey of nursing schools that offered bachelor's- and master's-level RN programs and found that within four to six months, 94% of their BSN graduates and 92% of MSN graduates had accepted job offers. This compares very favorably against an overall job placement rate of 63.5% for all graduates in all disciplines. 
Other major employers also want nurses with bachelor's degrees. The nation's largest employer of nurses, the Department of Veterans Affairs, requires RNs to have a BSN to qualify for promotions. And because nurses serve as commissioned officers, every branch of the U.S. military requires a bachelor's in nursing. 
Start your nursing career through Saint Joseph's College of Maine.
You can get the right start on a nursing career through the Hybrid Accelerated Bachelor of Science in Nursing program at Saint Joseph's College of Maine, which is fully accredited by the Commission on Collegiate Nursing Education (CCNE). You'll receive an excellent foundation in nursing science through essential history, theory, concepts, and systems knowledge, alongside skills in health assessment and evidence-based management of disease processes. Program coursework is offered online (synchronous and asynchronous), with plenty of support and guidance from nursing faculty who are well-versed in teaching students virtually. Saint Joseph's College of Maine's nursing graduates have excellent first-time passing rates for the national licensing examination (NCLEX-RN, 90.63%, 2021). 
A key part of the program is clinical rotations, where you will be supervised while delivering hands-on nursing care. Clinical placement, the service of sourcing and securing sites for your real-world experience with patients, is included at no extra cost in Saint Joseph's College of Maine's hybrid ABSN program.