Are Accelerated Nursing Programs Worth It?
Making a career change comes with plenty of considerations. Nursing school is a commitment, and successful completion of a nursing program may require a substantial investment of time and money. With these realities in mind, how do you determine if nursing school is worth it?
With the accelerated nursing programs available today, it is possible for someone with a bachelor's degree in any field to use that education as a foundation for entry into nursing school. Accelerated nursing programs can be completed in about a year, making this pathway an extremely efficient and fast-paced route to a career as a registered nurse (RN).
When considering whether nursing school is right for you, many factors can influence your final decision. The purpose of this blog is to help you identify and evaluate the reasons why a transition from your current career into nursing may (or may not) be worth it for you. The decision is highly personal and depends on your life situation, personality, goals, and values.
What Makes Nursing School "Worth It?"
The answer to this question has many answers that will vary from person to person. Something may be worth it to one person but not to another, and this includes nursing school. Nursing is an in-demand profession and a good career for many individuals. Questions to consider when determining if you should become a nurse include:
· Why do you want to become a nurse?
· What are your long-term career goals?
· Does an accelerated program fit your lifestyle?
· Will the work of a nurse be emotionally fulfilling?
· What is the financial return on your investment?
Let's explore these questions in greater detail as you consider whether stepping into a nursing role soon is worth it for you
Reasons to Become a Registered Nurse
For many nurses, the emotional investment is a meaningful and rewarding part of the job. Nurses are professional caregivers with an understanding of the human body and a responsibility to think critically and advocate for patients and families in need. There are a myriad of situations that nurses encounter with the chance to make a difference every day.
You might go back to school to become an RN if these experiences are appealing to you:
Listening with empathy to the concerns of others
Working on an interdisciplinary team to manage complex health problems
Collaborating with community agencies that share similar goals
Educating patients and families on medication regimens and home care
Developing professional relationships
Applying critical thinking and problem solving
Understanding and applying physical, life, and social sciences
As you consider whether the work of a nurse may be rewarding for you, it is essential to reflect on what you are personally looking for in your long-term career. What motivates you to seek a second career as a nurse? Is the motivation an internal factor, such as a personal history with nursing care that was very influential in your life or family? Or is the motivation an external factor, such as the stability of available job openings and financial compensation for work? 
When you consider what makes you feel called to this line of work, you may find a combination of internal and external factors. Nursing is a good career because the benefits often satisfy both internal and external motivations, making it likely that a career in nursing will remain fulfilling for years to come. 
Evaluate Your Long-Term Goals
The completion of an accelerated nursing program is the start of a longer-term future for those who choose to change careers and become an RN. Nursing students are focused on their studies for at least a solid year, and life can feel as though it is on pause while you are in the middle of didactic coursework and clinical training. 
When you graduate from nursing school, your time investment begins to change from formal programmatic studies toward the licensure process and future employment. After graduation, nursing candidates are required to pass a nursing licensure examination (NCLEX) and apply for an RN license. The licensure process is governed by the state in which a nurse is licensed to practice. You will need to abide by the rules and regulations for licensed nursing practice, including:
Applicable nursing licensure fees
Criminal background check and drug testing
Continuing education requirements for licensure
Safe and effective nursing care for the public
Following nursing licensure, employment opportunities are on the horizon. Nursing has many specialty areas that you can pursue. Some nurses work in clinical roles while others take non-clinical positions. Where do you see yourself in the next five to ten years? Nursing certifications are available in areas such as:
Ambulatory care
Cardiac vascular nursing
Gerontological nursing
Informatics
Medical-surgical nursing
Pain management
Pediatric nursing
Case management
Nurse executive
Professional development
Psychiatric-mental health nursing
If there is a particular age group or population you are passionate about serving, this may guide your decision-making process for whether completion of a nursing program is worth it for you. 
Image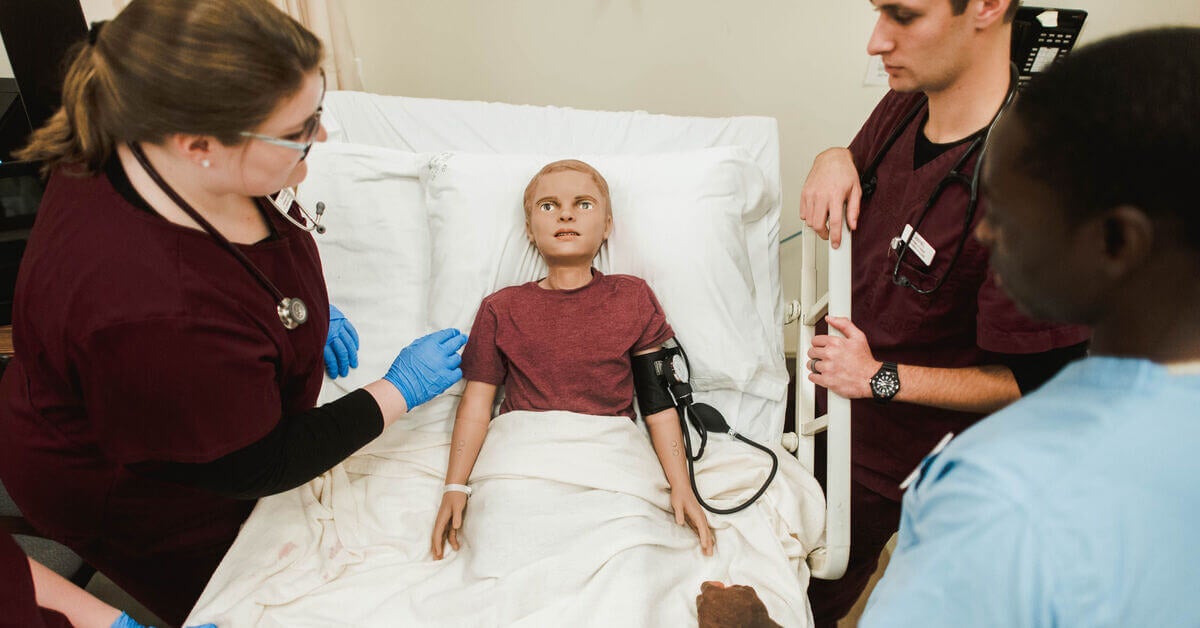 Nursing is Personal and Practical
For many nurses, the profession itself is viewed as a calling because of a profoundly meaningful purpose that can be found in nursing work. Think about the reasons you are considering nursing as a career. Are the reasons deeply meaningful to you? If so, nursing education may be one piece of necessary preparation you will need to pursue your calling. 
The financial benefits of nursing as a career are important as well because compensation for the work you do allows it to be sustainable from a practical standpoint. According to the United States Bureau of Labor Statistics, the median annual pay for an RN in 2021 was approximately $37.31 per hour or $77,600 annually. Employment in nursing is also expected to increase with an additional 195,400 nurses employed between 2021 and 2031. 
Transitioning to a career in nursing can be very fulfilling. Ultimately, you will need to make the decision based on what is best for your own life and situation. An accelerated nursing program can prepare you with a bachelor's degree in nursing when you begin with a bachelor's degree in another field. This fast-track approach leverages the skills and foundational education from your prior degree and allows you to move forward quickly.
Realities of Accelerated Nursing Programs
One of the major benefits of enrollment in an accelerated nursing program is the completion timeline. Nursing is a career that has flexibility in terms of role and schedule, and an accelerated educational program can expand your opportunities in a short amount of time. Accelerated programs are rigorous and demanding because the curriculum includes a large amount of information and required hours of nursing practice in a supervised, student role. Successful graduates of accelerated nursing programs will emerge with an in-demand skill set. 
While you are a student, the day-to-day activities in accelerated nursing programs are typically fast-paced. This can be a good fit for those who enjoy a challenge and are excited and ready to focus on the goal of competency in nursing practice. Accelerated nursing programs can also bring an emotional toll at times with assignments and student responsibilities happening at the same time as personal life. Support from family, friends, and faculty can be extremely beneficial for managing the commitment of an accelerated program.
Despite these realities, nurses are in a caregiving profession. They care for patients, families, and one another as colleagues. Nurses often share friendships and encourage each other in self-care activities that promote wellness on the job.
Study Nursing at Saint Joseph's College of Maine
If you are ready to explore a career change to nursing, Saint Joseph's College of Maine has an online Accelerated Bachelor of Science in Nursing (ABSN) program available to those with a non-nursing bachelor's degree. Prior experience in nursing is not required. 

The program includes 100% online coursework, two on-campus immersion experiences, and direct patient care hours in a supervised role to help you grow in confidence as you learn and practice clinical skills. A team of supportive faculty and staff will help ensure you receive individualized attention and mentorship throughout your educational journey.
Additional program features include:
Accredited by the Commission on Collegiate Nursing Education (CCNE)
Graduates report high first-time pass rates on the nursing licensure examination
Clinical placement services in a precepted nursing student role
Self-paced activities with scheduled access to nursing instructors in a virtual classroom
Throughout the program, you will be introduced to professional nursing and evidence-based practice. A sample curriculum is available online. Topics that are covered in the program include health assessment, quality improvement, nursing informatics, safety, collaborative teamwork, and care of patients across the lifespan. 

Download your program guide by visiting the hybrid ABSN program page today.